info
about gnration
A result of Braga 2012 – European Youth Capital, gnration is a space for creation, performance and exhibition within the domain of contemporary music and the relationship between art and technology.
Through a sustained strategy of permanent openness to the community, it wishes to assert itself as a unifying center for cultural and creative dynamic, taking up its position as a space geared towards the awareness and formation of new audiences, exposing them to relevant artistic practices, in light of a contemporary and cosmopolitan perspective.
strategic vision
gnration's cultural programming is founded in two fundamental pillars, to be viewed as independent or interconnected. Contemporary Music and the relationship between Art and Technology are the watchwords for the programming of activities with a performative, expositional and educational bent.
Contemporary music – gnration wishes to implement a Contemporary Music program which, complementing the structures with a regular programming in the city of Braga, offers unique content, with high quality and artistic relevance. The programming's focus is not ruled by genres or stylistic cataloguing but by aesthetic and qualitative criteria, in a perspective for the construction of a strong programmatic identity, with the potential to attract different kinds of audiences, within and without the city of Braga.
Arts and technology – the city of Braga's tradition in the domain of innovation and new technologies at the academic and corporate levels has been, in recent years, expanded to the artistic domain, culminating in the recent award of the title of UNESCO Creative City in Media Arts. The relationship between Art and Technology is a structuring axis for the city, and gnration calls to itself the role of main dynamic agent in that domain. gnration proposes to develop regular work in the spreading of the relationship between art and technology through the programming of exhibitions, concerts/performances and educational service directed towards a diverse and wide-ranging audience, contributing for the affirmation of Braga as an international reference in the field.
institutional support
management                                                  institutional support support 
partners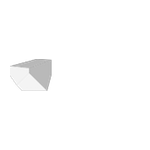 partners for the current quarterly program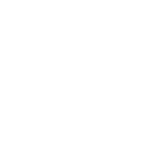 how to support
With a view to a larger involvement by the general public with gnration and its mission, we've made available several ways to support and actively participate. Support gnration's activities and take culture further.
irs consignment  contribute, in your tax return, to gnration in the section "cultural institutions with a public utility status": with no additional cost you can donate 0,5% of your IRS. VAT NUMBER 503 984 701
newsletter  know first-hand the tri-monthly cultural programming at gnration and access offers directed to a wide range of audiences: music shows, installations, exhibitions, dance, activities for educational services, artistic residencies, among others.
sponsorship  to companies that wish to collaborate with the gnration project, the Bracara Augusta Foundation, gnration's governing body, offers a wide range of modalities for collaboration within the scope of sponsorship, regarding projects in which the Sponsor takes on a major role as an active member of the partnership. Contact us and find out the benefits we have for your company.
team
administrative council   Sameiro Araújo, Maria Micaela Ramon, Tiago Gomes Sequeira  ·  executive director   Raquel Nair  ·  artistic director   Luís Fernandes  ·  communication   Ilídio Marques  ·  production   Francisco Quintas, Sara Borges  ·  technical department   João Coutada, Hugo Carvalho  ·  administrative technique   Maria João Silva ·  youth program   Carlos Santos  ·  financial   André Dantas  ·  video   Neva Films  ·  graphic design   dobra studio
press room
gnration has its own communication office, specializing in institutional cultural communication. For matters relating to press consultancy, accreditation requests, interview requests, reporting on shows and other matters with the scope of gnration's communication, contact press@gnration.pt
suggestions
A cultural space can't be built without the public's participation, and gnration can improve with your input. Write to us at info@gnration.pt and give us suggestions, ideas and requests. Together we can make more culture.
contact us
e-mail  info@gnration.pt  ·  press press@gnration.pt  ·  cellphone +351 253 142 200  ·  adress praça conde de agrolongo, n° 123, 4700-312 braga, portugal  ·  graphic coordinates latitude: 41.552952; longitude: -8.426235
guided tours
gnration organizes free guided visits to the school public, general public, informal groups, associations and other groups. Visits can be in bilingual format (Portuguese and English), require prior appointment and take place on wednesdays between 10:30 and 12:30 and on fridays between 14:30 and 16:30. Guided tours may change on weekdays and times mentioned for technical reasons, rest of staff or holidays.