music / online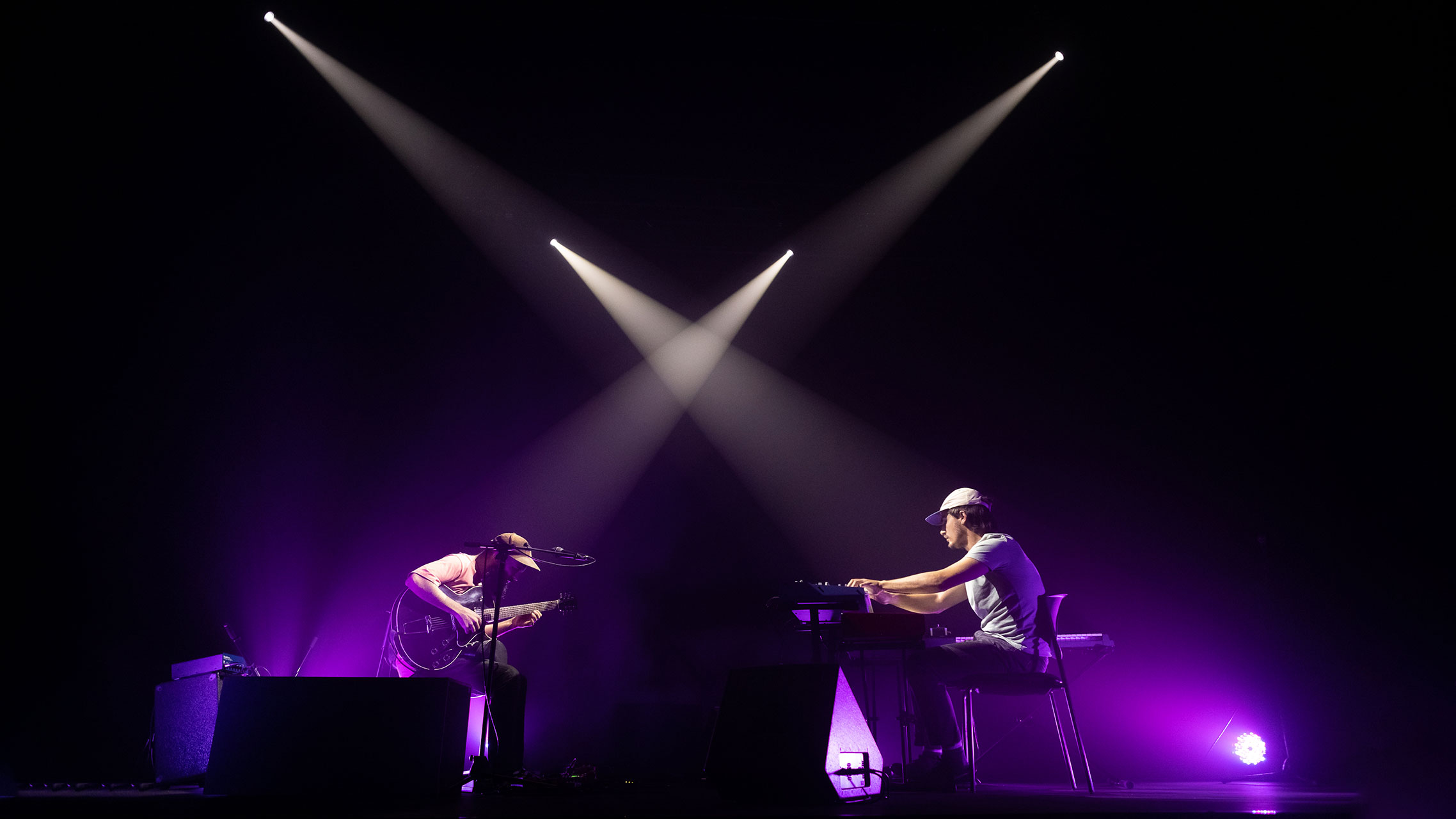 órbita # 17: mané fernandes e josé diogo martins
Órbita programme is designed exclusively for the online format. Newly commissioned works gravitate around it and bridges are established with the offline programme, focusing on the domains of music, art, and technology.
#17 – mané fernandes e josé diogo martins
José Diogo Martins (synthesizers) and Mané Fernandes (electric guitar and MPC) is a duo that explores rhythm as a vehicle for perception. In this performance, recorded at the 2022 presentation of the creation support programme Laboratórios de Verão, the artists work on the concept of swing, proposed by Malcolm Braff in the "General Theory of Rhythm".
José Diogo Martins is a pianist and improviser living in Braga. He collaborates with names like Pedro Melo Alves, Lumina, Miguel Rodrigues, Mané Fernandes, and Emmy Curl and is also a guest soloist with the Orquestra Jazz de Matosinhos.
Mané Fernandes is a guitarist, composer and improviser born in Porto and based in Copenhagen. In 2021 he released his second solo release ENTER THE sQUIGG. He also worked with João Barradas, Omniae Large Ensemble, the Orquestra Galego-Portuguesa de Liberación, and is a guest soloist and arranger with the Orquestra de Jazz de Matosinhos.