cinema / educational service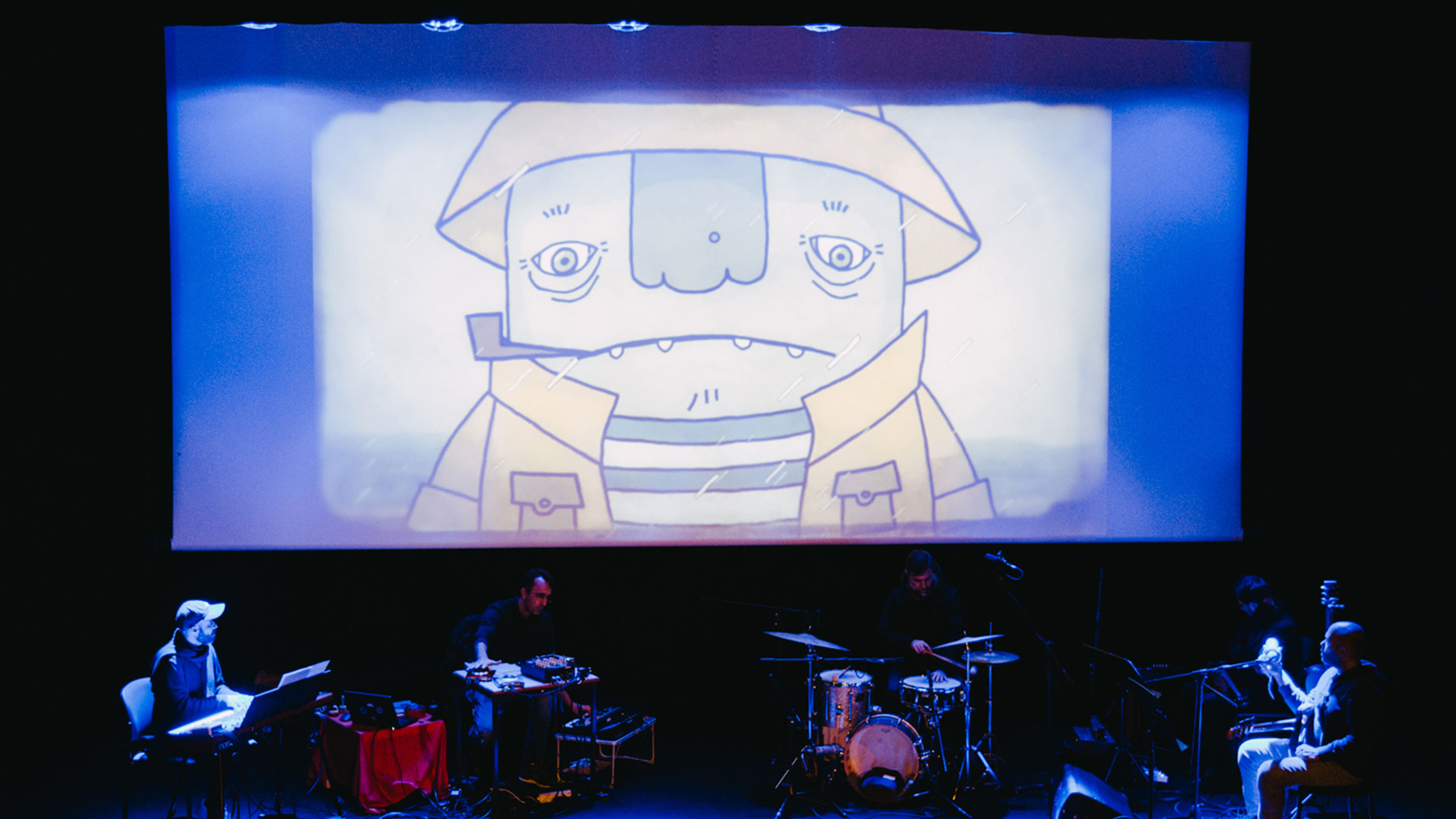 piratas e sereias, ostras e baleias
mini circuito
The film-concert Pirates and Mermaids, Oysters and Whales takes the audience on a journey to the depths of the oceans, packed with the magic of animated cinema. This show is composed of several short animated films set to music in real time by countless instruments, from the most classical to the most futuristic. The stories, capable of captivating the audience until the end, are full of impressive characters, such as a fisherman who turned out to be a fish, or a little walnut-shell boat that goes around the world. The films are made by directors of various nationalities, connected to great schools of animation of the world circuit, such as The Animation Workshop, Supinfocom and La Poudrière. Recreating the classic film-concert environment, Pirates and Mermaids, Oysters and Whales is a true demonstration of how traditional techniques are still the basis for creating incredible stories and visual effects.
miguel ramos bass
sérgio bastos piano
eleonor picas harp
nuno alves eletronics / samples
jorge queijo drums
samuel martins coelho violin / guitar
nuno alves artistic direction
miguel ramos, samuel martins coelho, joão tiago magalhães musical composition
film credits
the legend of the crabe phare (2016)
direct by gaëtan borde, benjamin lebourgeois, alexandre veaux, mengjing yang, claire vandermeersch 
little boat (2011)
direct by nelson boles
the fisher (2011)
direct by yoram benz
rendez vous (2010)
direct by titouan bordeau 
school sessions
sex 3 fev
10:30
free admission, contact circuito@bragamediaarts.com
general public
sat 4 fev
15:00
2.50 eur
target audience
para todos os públicos
session length
60 min

Circuito is Braga Media Arts' new Educational Service and it makes multiple connections between our communities, Media Arts and creativity. Here new technologies are an engine of production, knowledge and enjoyment of the arts.
mini circuito · ativities and shows for children, 
circuito escolar · activities for schools
circuito avançado · activities and classes for young, adult
circuito para todos · activities and shows for everyone
fora de circuito · special projects