music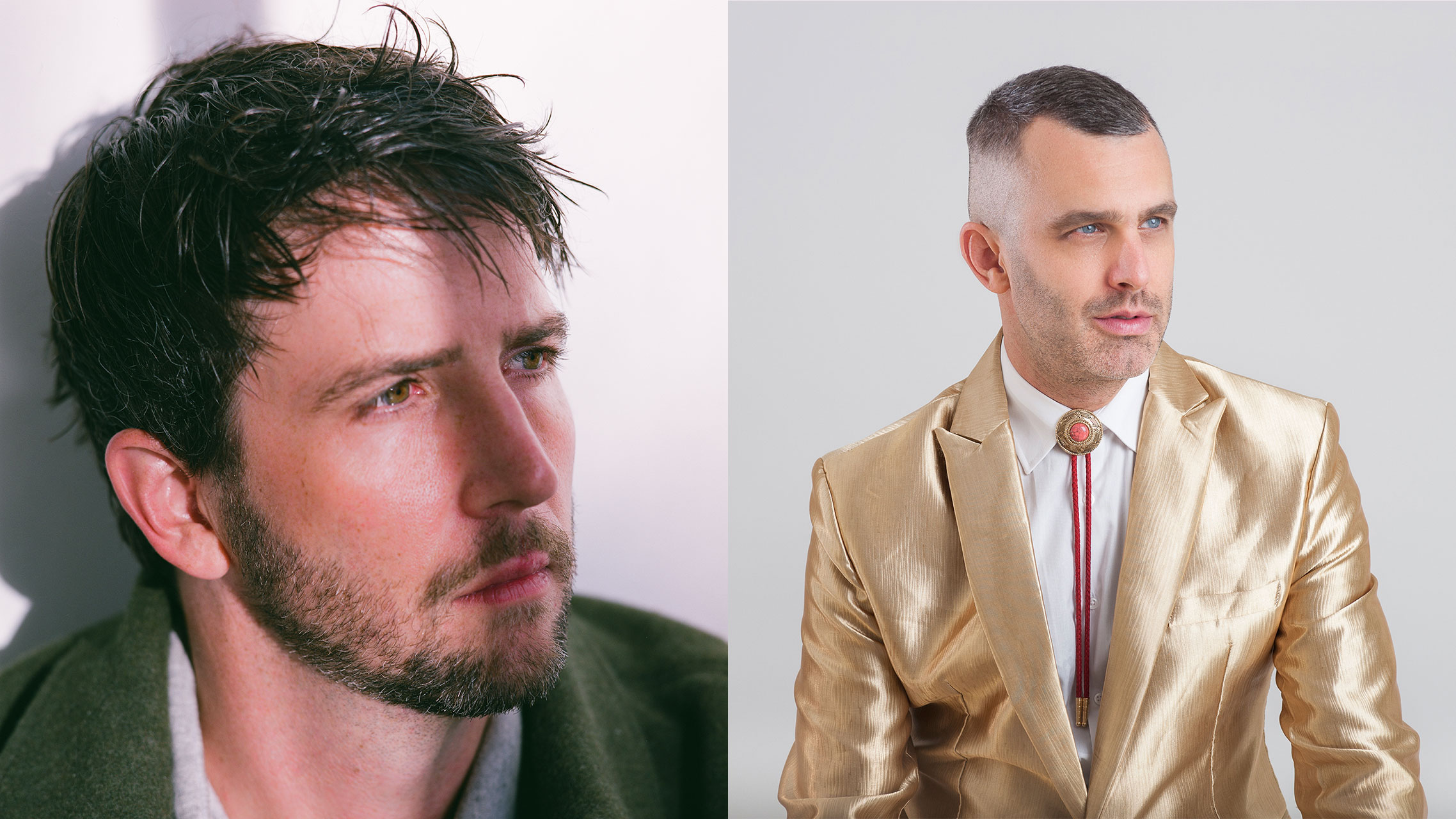 owen pallett / the hidden cameras
This spring, Owen Pallett and The Hidden Cameras come together on a tour of Europe to celebrate the twentieth anniversary of the album The Smell of Our Own. Released in the early 2000s, this work is a seminal document of the Toronto scene of the time, which Pallett describes as "a moment of celebration in our lives".
Violinist, composer and producer, Owen Pallett is one of Canada's most acclaimed musicians. A virtuoso on the violin, and with influences ranging from pop and rock, to electronic and chamber music, Owen is recognised for his solo work and orchestral arrangements for some of today's greatest musicians.
He made his solo debut in 2005 under the pseudonym Final Fantasy with the album Has a Good Home. This was followed by He Poos Clouds (2006), an album for string quartet based on the Dungeons & Dragons games, with which he won the Polaris Music Prize. In 2010, Owen released the highly acclaimed Heartland, a concept album set in a fantastical world and, more recently, Island (2020), described by NPR Music as a "cosmic, celestial opera". His work with Arcade Fire on the album The Suburbs (2011) was awarded with a Grammy. His list of collaborations includes the likes of Frank Ocean, Christine and the Queens, Taylor Swift, The National, Duran Duran, Caribou, The Montain Goats, Sigur Rós and Pet Shop Boys. Owen's work also extends to film and television. He was nominated for an Oscar for the soundtrack to Spike Jonze's Her and won an Emmy for his composition for the Fourteen Actors Acting series.
Led by Joel Gibb, The Hidden Cameras is a Toronto band made up of a diverse roster of musicians, who accompany the frontman on his irreverent compositions with such varied influences ranging from folk to rock'n'roll to electronic music. Known for live performances with intense energy, with go-go dancers in balaclavas, choirs and string quartets, on this tour Joel will perform solo. Wearing the skin of a one-man band, with guitar and drums, the artist will play some songs from the album The Smell of Our Own. This will also be the ideal opportunity for Gibb to debut some new compositions he has been developing for The Hidden Cameras' forthcoming album, due for release in 2024.
Former band member Owen Pallett will join Joel Gibb at times during this concert to help the former bandmate carry on the historic legacy the Canadians leave on the Toronto music scene.